Explore all the magical features Twilight brings.
Pure Enjoyment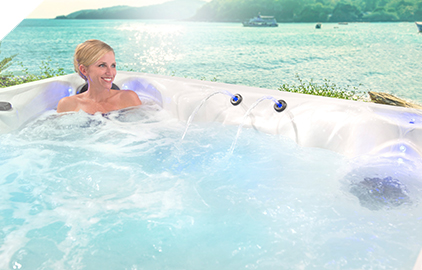 Quietflo Water Care System*
Our energy-efficient circulation pump circulates up to 30 gallons of water per minute. This advanced system enhances the purity of the water while interacting with the heater, ozone system, patented EcoPur® Filtration System and the optional Mast3rPur™ Water Management System.
* Indicates an Optional Features